Description
Cream Roman Cope Model
Set include: Traditional cope and Roman stole.
This is a beautiful vestment, expertly and precisely made.
Decorated of Green strip around .
The light-weight fabric used.
Front and back decorated with a silk belt
Set is fully lined.
Outer fabric and lining are of matching colour.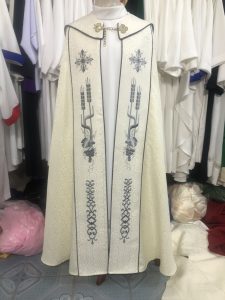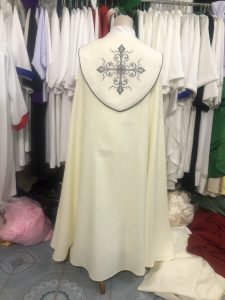 Thank you very much
We are proud of the highest rating of services, approved by our customers.